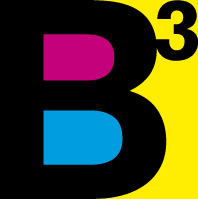 BCUBE stands out for its passion and respect for its people and believes in research as a source of innovation.
BCUBE focuses not only on the external customer, but also on the internal customer, the worker, the real player in the organization scene.
By focusing on the search for quality, the achievement of excellence becomes possible thanks to the enhancement of the person and his/her individual abilities.
INNOVATION AND RESEARCH

The well-being of the person is pursued by a strong focus on innovation through the continuous search for new solutions that feed human resources engagement and improve their lifestyle.

Every year, we conduct insights into human resources issues, starting with analysis of pay benchmarks, and looking for new ways of professional development, communication strategies, and collaboration across different work teams.

Among the most important topics, BCUBE wants to convey the company values and the respect of the organization culture to its employees, paying particular attention to diversity management.

GLOBAL OPPORTUNITIES

Joining the BCUBE Group means sharing an ambitious project aimed at continuous growth and improvement.

The Group's objective is to make integrated logistics at international level, while maintaining the values of tradition and seeking the development of a professional path ad hoc for each employee. Trusting human resources by developing their skills as key tools to anticipate change is key to our success.

Our growth paths include multi-directional professional experiences, with the opportunity to work within different teams and projects. We also offer the opportunity to experience firsthand various business realities, moving across our BUs in all the Group's locations, both nationally and internationally.