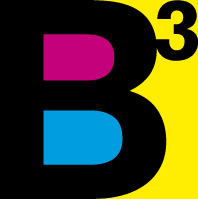 Linear and integrated management of complex processes along the entire Supply Chain with an offer of sustainability-oriented solutions.
End-to-End Supply Chain
The BCUBE model
Every supply and distribution chain hhas its own processes, sequences and procedures. The goal we agree with our customer is to simplify and make them more efficient, by sharing priorities and methods, step by step.
The first step of the supply chain consists of the procurement of stocks, from raw material to finished product, coming from suppliers and destined for the warehouse. In this step, the objective is to guarantee the smooth functioning of all other operational cycles in the supply chain, ensuring simplified and efficient logistics management.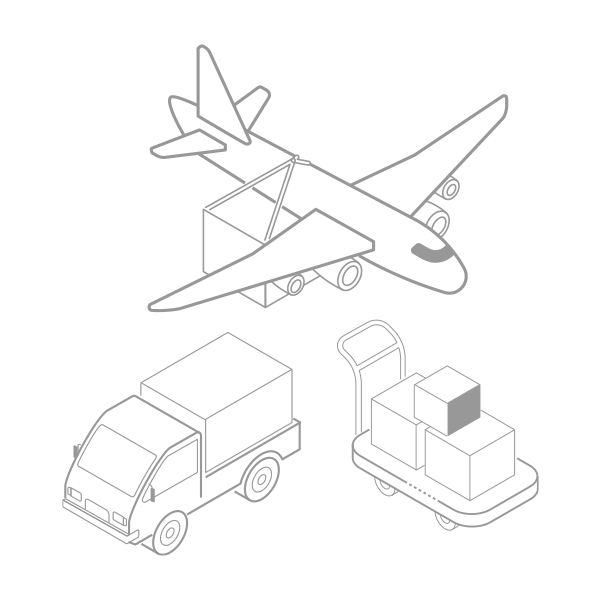 STEP 1
Management and reminder of delivery schedules (reminder)
STEP 2
Information system integration
In this step, incoming goods are collected from suppliers and then physically and accountably received at the warehouses. Once the goods have been verified to meet the required quality standards storage can be carried out, with specific logics for every managed storage unit, in order to reduce intra-warehouse movements and maximize the productivity of the stock.
STEP 3
Warehouse planning and procurement
STEP 4
Collection of materials and milk run
STEP 5
Transit point management STEP 6
Customs operations on carriers
STEP 7
Material collection management information system
Warehouse and platform management
BCUBE manages individual warehouses or entire logistics platforms with end-to-end logic.
At these facilities, by adopting innovative technologies and automated solutions, BCUBE carries out all the activities functional to receiving goods, physical control, storage and inventory, by carrying out movements and management of CKD flows and carrying out, where necessary, value-added processing. The entire logistical flow is properly system-mapped and administratively managed.
BCUBE is also capable of managing logistics structures for the storage, handling and processing of special goods (e.g. controlled temperature, quarantine areas, etc.) STEP 8
Material quality control on entry
STEP 9
Equipped warehouses (including ICT infrastructure) with covered/uncovered areas
STEP 10
Consolidation, decanting, preparations in special packaging for international flows
STEP 11
Integration with customers' information systems
STEP 12
Proprietary WMS available
STEP 13
Customs warehouse
STEP 14
Special warehouses (temperature controlled, phytosanitary quarantine)
BCUBE is capable of supporting the production processes of its customers through logistics solutions designed to guarantee the supply of the necessary materials at every stage of the production chain, adapting to the needs and timing required by the production line, always seeking the maximum efficiency of the processes.
STEP 15
Material Handling.
STEP 16
Auxiliary material handling, tool, tools and maintenance.
STEP 17
Linefeeding with Kanban, JIT, JIS, KITTING logics. STEP 18
Design of handling equipment (Kart, Trolley, SAG, etc.).
STEP 19
Customer MES integration.
STEP 20
WMS functions for eKanban, JIT, JIS, and Kitting.
Value added services
and industrial packaging
At this stage of the logistic flow, BCUBE is responsible for the preservation and protection of goods, by designing and manufacturing packaging capable of safeguarding products from static or dynamic stresses at all stages of transport and of preserving them from the aggression of external agents, in compliance with the highest standards of quality and security.
BCUBE also offers logistics solutions that optimize the saturation of shipping loads while minimizing the transported volume-to-weight ratio. STEP 21
Engineering and manufacturing of wood, metal, plastic, heat shrink-wrapped packaging.
STEP 22
Preservation of materials and anti-corrosion treatments.
STEP 23
Value-added services: sandblasting, welding, painting, cutting, pre-assembly.
STEP 24
Support for international technical and logistical testing/analysis (remote areas).
STEP 25
Process digitizing.
During the final step of the logistic flow, BCUBE is responsible for identifying, picking and preparing the goods for subsequent shipment to the final customer.
STEP 26
Shipping by sea, air, road and rail.
STEP 27
Intermodal solutions.
STEP 28
Customs professionals.
STEP 29
Transport of exceptional loads.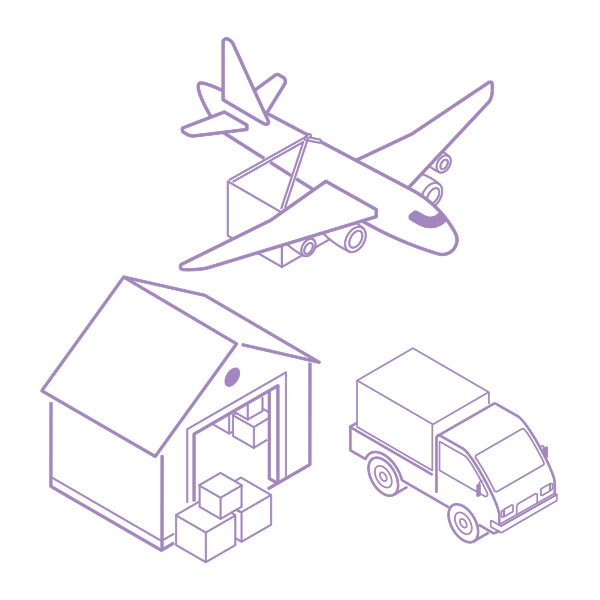 STEP 30
Shipment management information system.
STEP 31
Integration of information systems with the systems of major distribution carriers and the customer.
STEP 32
Last mile distribution.
STEP 33
Logistic process efficiency studies and consultancy.